A residential or vacation rental property is a great source of recurring passive income. The rental-sharing economy could hit $335 billion by 2025, showing there's a lot of growth for rental and real estate.
However, it's not always as easy as it seems. Property owners can face many challenges with rental businesses. Thankfully, there are now solutions that can help with these problems.
One of those solutions is rental booking software, a service every rental business should use to streamline and simplify their business. In this article, we'll look at some problems that online booking systems solve and the benefits they bring to rental businesses.
Some of the Biggest Issues Rental Businesses Face
Residential or vacation rental booking software can provide many benefits. But before knowing those benefits, we need to look at what problems rental businesses face. Here are common issues that rental property owners can encounter.
Lots of paperwork
Contracts, waivers, agreements, utilities, receipts, invoices, and so on—these are just some of the many pieces of paperwork that a rental business might have. Keeping track of and filing these documents can be a lot of work. And if ever you need to pull out documents, that could turn into a massive task that eats up several minutes to several hours.
Paperwork also tends to eat up a business owner's time and energy. Ideally, you're outsourcing this to have more time to do things that bring you joy. That doesn't mean you have to hire more staff. Sometimes, you need a system that can take care of tasks, like paperwork management.
Late rent collection or payment
In a perfect world, all tenants will pay on time. But rental property owners know that's not always the case. There will be times when renters pay their invoices late, especially if you're charging them manually.
If you're handling a vacation rental, you might have issues with guests, even overstaying and not paying the total amount. Then there are the damages that they might hide only for you to find later on. You lose money and time on all these issues, causing anxiety and stress for rental property owners.
Double bookings
Managing bookings on vacation rentals manually can be a major headache, especially during busy seasons. You could overbook or double-book guests, causing major customer service concerns. These issues could affect your reputation negatively, and you'll lose clients in the process.
With manual processes, you have no way of double-checking bookings. If you have multiple properties and staff taking care of your bookings, this concern could become a recurring one too.
Thankfully, times have changed. You now have rental booking systems that automate and streamline many processes. In the next part, we'll look at why you should use online booking and management tools for your rental business.
5 Reasons Why Rental Businesses Should use Online Booking Tools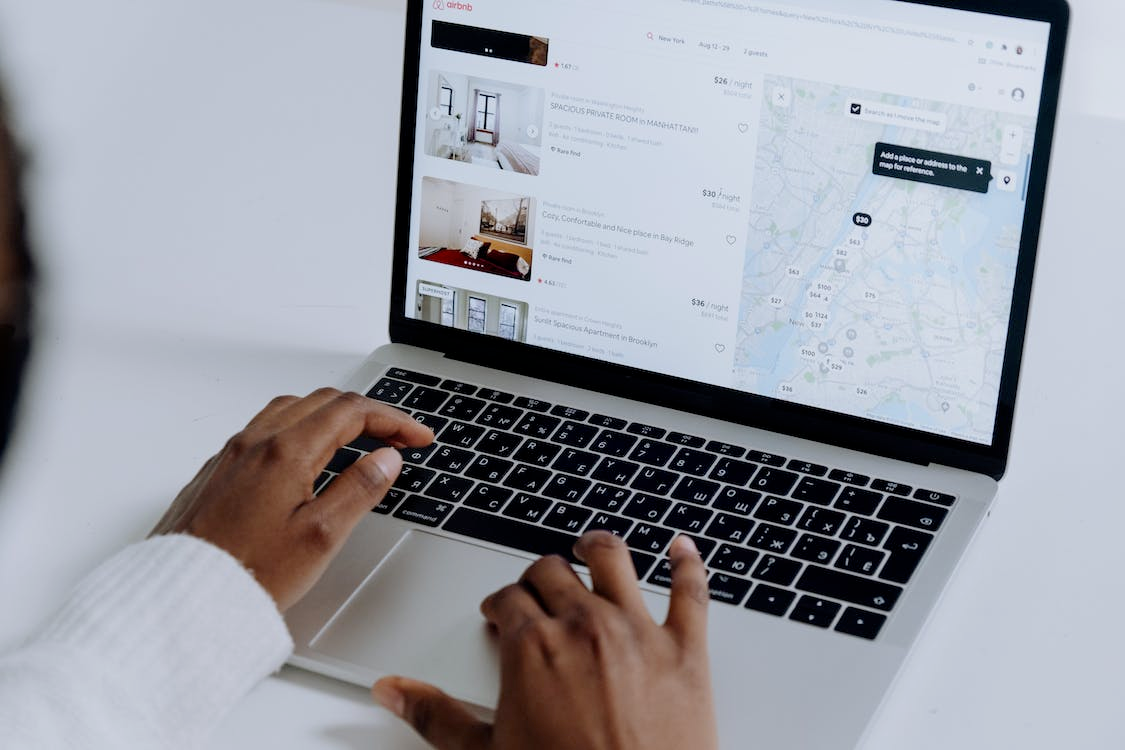 So why should rental properties have online booking and property management systems? Here are five compelling reasons to start using these tools now.
Avoid Double Bookings
With an online booking system, you'll be able to manage vacation bookings better. Consequently, you'll avoid double bookings and run smoother operations. That's because of online booking software's ability to sync calendars on bookings automatically. That way, you won't have any problems with poor booking and scheduling practices.
Automating your booking process reduces manual work, which in turn will lower or even eliminate human error. By integrating with free CRM software , you'll even be able to automate messages and reminders to guests on checkout times, rules, and thank you messages, among many other communication tasks. CRM tools help boost customer management as you get all essential information you need in one solution.
Collect Payments Easily
We live in an age where digital payments make business more straightforward than ever before. People want cashless options now. By creating an online booking platform and adding a booking system to your website , you give people that convenient option.
With a digital payment facility, you can receive various payment channels, including credit and debit cards, e-wallets, bank transfers, and many others. Digital payment services often also have an automated payment statement, so you can remove sending receipts and invoices manually from your task lists.
By making it easy for your clients to pay, you'll also improve the customer experience. This will improve your brand image and give people more reasons to recommend you to family and friends.
Automate Bookings
A rental booking platform also makes it easier to secure bookings both for you and your clients. This added benefit means you can streamline your operations and spend less time running your business.
Rental properties are an excellent investment because it gives you the opportunity to earn with minor to no work. But that's only if you have suitable systems in place. Digital systems like booking and rental management platforms give you that dream business, along with the time and financial freedom it promises.
Improve Collaboration
The best vacation rental management software can also help rental property owners collaborate with people better. By using this software, an owner can seamlessly communicate with property managers, cleaners, clients, and everyone involved in the rental process.
Collaboration is vital if you want an efficient rental business. Without good collaboration, you could face other operational issues. For instance, communication lapses with your cleaners could result in delays in rental property availability, which could cause customer concerns.
You also want to have booking systems in place to ensure that maintenance teams can better facilitate room cleaning, repairs, and so on. You'll want to integrate or use your booking and property management software alongside a CRM and maintenance management solution to enjoy these benefits. If you're looking for a maintenance management system, you should check out eMaint, an excellent solution for rental property maintenance and task scheduling. Read eMaint reviews to learn more about the solution.
Gather Insights
Data is now one of the most valuable resources today. Insights and analytics give you a glimpse of how your business is operating. If you're running a rental business, you'll need to check reports like occupancy rates, rental income, property expenses, customer feedback ratings, and more.
The best vacation rental software can take care of this process for you. That's because these services collect, store, and analyze your data. All you have to do is open your system dashboard and check the insights and reports provided.
With this data, you can make better decisions to improve your workflow and overall business. This will help you be more strategic and deliberate in creating ways to grow your rental business.
Conclusion
Real estate remains one of the most promising ways to create low-maintenance revenue for you. If you aren't investing in properties, then you might want to start looking into doing so. And if you are, you should be maximizing tools that can streamline your business more so you don't have to worry about the nitty-gritty details all the time.
Vacation rentals have penetrated 18.2% of the market . But there's still a lot of room for growth. More people see the benefit of the sharing economy. Whether you're investing in property for residential or vacation use, now's the time to start thinking about how to streamline your business so that it runs independently without your intervention. One solution you'll need to make that happen is an online booking management system.