Are you looking for a booking calendar to add to your website? There are several booking calendars available. But which elements are important, so you are sure you are choosing the right calendar tool? Here is a list of seven important functions a booking calendar should have and you must use.
1. Dates
A booking calendar obviously runs on dates. It's essential that it's possible to indicate the availability of your vacation rental correctly. Some weeks, you may want to stay in your accommodation yourselves or rent it to family or friends. And if you have a specific changeover day in mind, only allow people to check in and out on that day in the calendar. Make sure that the dates in your booking system can be managed with ease.

2. Prices
Managing prices is a very important aspect of your calendars. You must be able to set your prices per period easily. Depending on your particular property, you'll probably want to charge more in the high than in the low season. Make sure that you choose for a booking system where your prices can be managed on a user friendly way. With some systems it's hard to manage this, which results in a lot of work and wasting of time. And it'd be a bummer if you forgot a zero.

3. Sync with other platforms
It's also very important that you choose for a booking calendar with which you can synchronize your booking calendars with other platforms, like Airbnb, Booking.com or TripAdvisor, allowing your availability information to update automatically on every website. This way, you get the most out of your calendars, and you don't have to worry about double bookings anymore.

4. Team members
Do you work with a manager, cleaners or other staff or individuals who need access to the booking calendar? Choose for a booking calendar where you can assign multiple users to multiple calendars so everyone stays up-to-date on guest arrivals and departures. Not every booking system is able to do this, so choose right!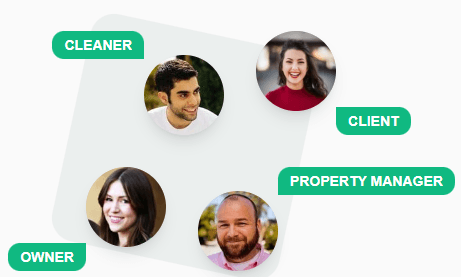 5. Style
Maybe your accommodation has its own brand identity reflected in the website design and colours. If you own a beach house, you may prefer light blue or beige tones; green might be a better option if it's a condo in the woods. It's important that you can easily style the calendar to match your existing themes. Most booking calendars differ a lot regarding this option. By some this is not possible, by others you change a lot.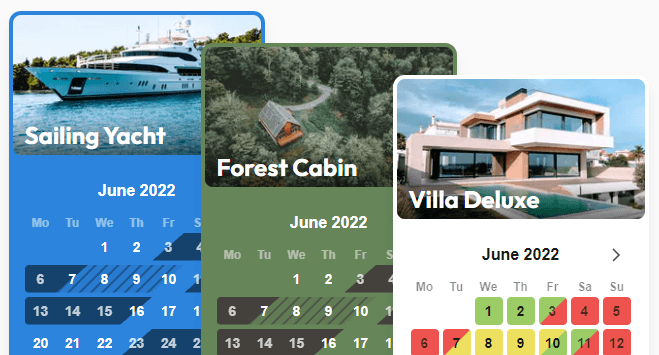 6. Embed into any website
Did you use a CMS to build your website, or did you create your own website? Make sure the booking calendar you want can be embedded into any website, whether it's Wix, Squarespace, Weebly, WordPress, Jimdo or any other website builder or content management system.

7. Booking enquiries
Make it as easy as possible for visitors wishing to book their vacation in your little paradise to do so in the enquiry form. With this option, visitors can request a booking without having to pay yet. Make sure the booking calendar you choose can easily confirm their booking and get in touch with your client.

If you're interested in a flexible, user-friendly, easy-to-manage booking system, give Bookingmood a try. Sign up here , and start your 14-day free trial today.