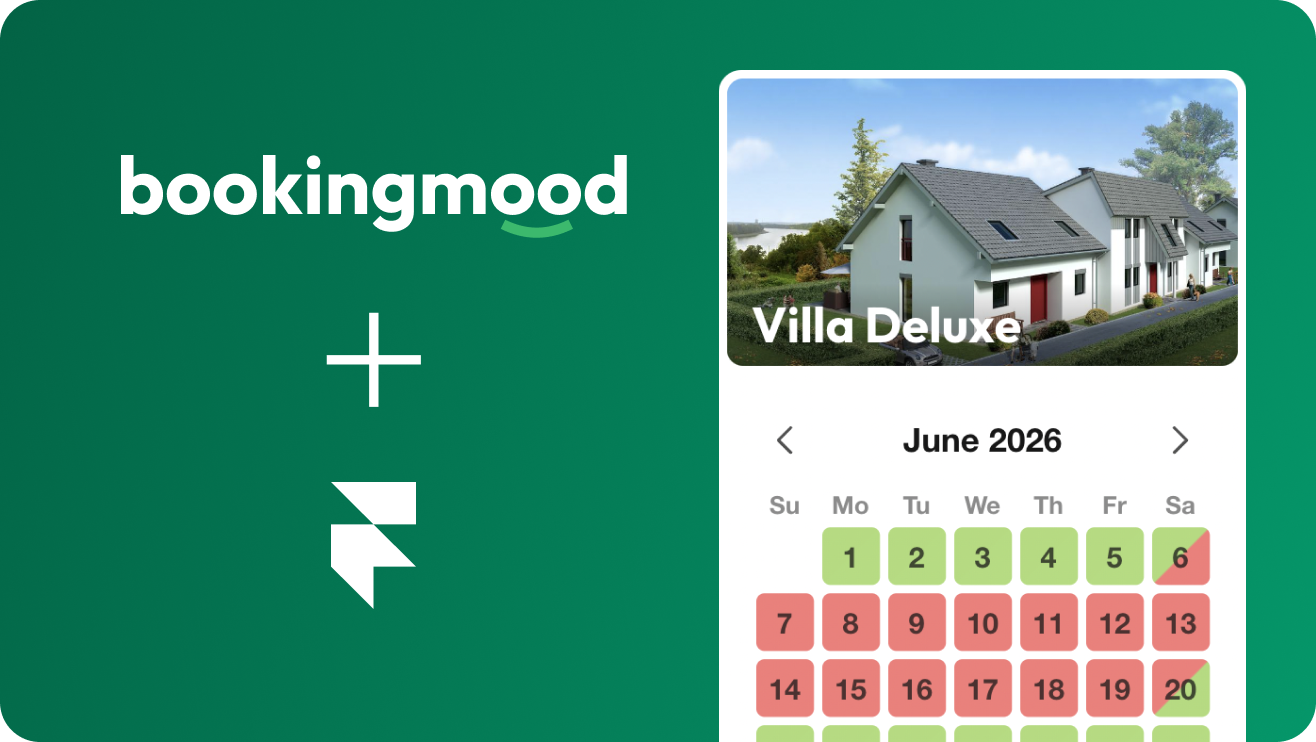 Framer is a state of the art website builder. Are you looking for a state of the art booking calendar as well? Try Bookingmood! It is a simple booking calendar that blends into your Framer website perfectly. Bookingmood is a no-code tool, so no technical knowledge is required.
Embedding Bookingmood in Framer took us just 1 minute!
Bookingmood and Framer:
Use it as an availability calendar on your Framer website

Enable online bookings and use it as a booking system

Easy to manage
Bookingmood is 100% compatible with Framer
Ofcourse we tested Bookingmood with Framer. Good news: It passed all tests 😀. You just have to embed your Bookingmood calendar once. After that is done, every booking you add in Bookingmood will be visible on your Framer site immediately. Easy as that!
Get started with Bookingmood
Sign up and test out Bookingmood for free. The trial is fully functional, so you'll be able to add it to your Framer site during the whole trial.